Main content starts here, tab to start navigating
Our Story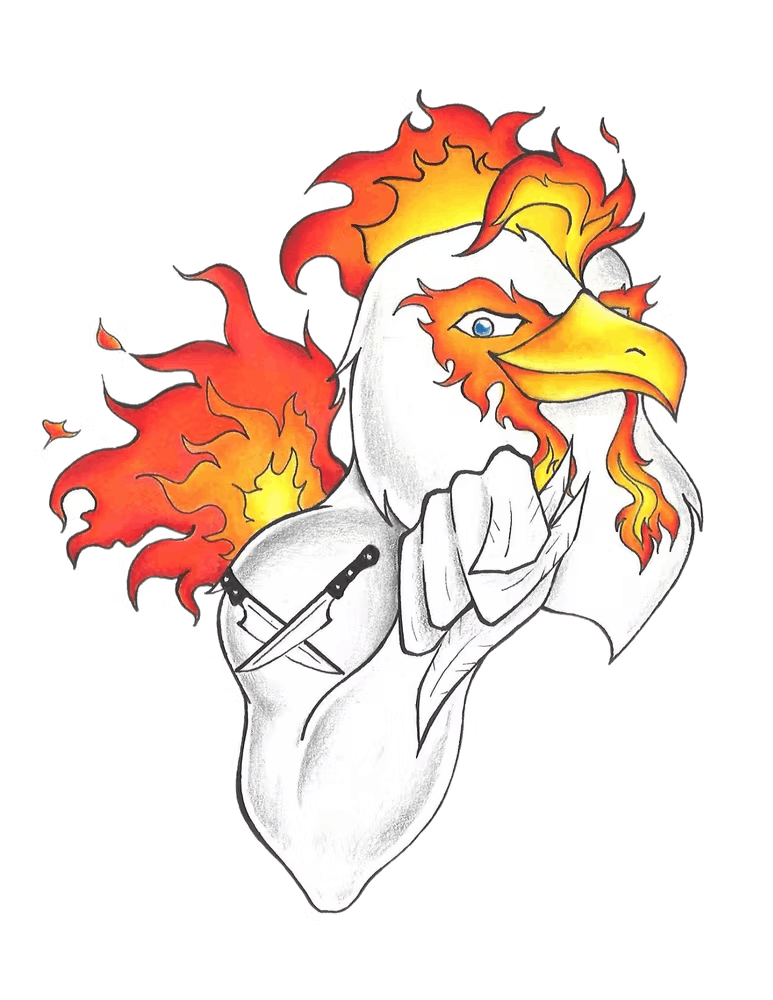 A little info about PoppyCox and what we bring to the area. First and foremost, we a locally owned and operated food service company. Michael was born and raised in Charlotte.
Since being established in 2022, we have grown from just a DoorDash only vendor to a busy pop-up food vendor. With continued success, our pop-up tent operations are now serving out of a humble food trailer. It is truly our inspiration to keep expanding in Charlotte Metro and surrounding areas to share our Nashville Hot Chicken experience with as many people as possible.
We really love this city and plan to keep being involved with the local community. The whole team truly feels that our chicken sandwich is unlike anything you can get in Charlotte.
PoppyCox loves to serve up good food that will bring smiles to many faces and sometime a few tears too.
As legends goes
As the legend goes Thornton Prince spent a late night out instead of being home with his lady. The next morning she served him up an extra-spicy fried chicken breakfast. Thornton liked it so much that he and his family started to improve the recipe. Once perfected, it was soon followed by the first Nashville Hot Chicken Shack. Prince's Hot Chicken is the undisputed OG and the "Gold Standard" of this truly unique style of chicken.
We love Hattie B's Hot Chicken too.
If you're ever in LA be sure to try Howlin' Ray's as well.
View Menu
As we grow...
Please come out and find us as we are working on several pop-up events each week in the Charlotte Metro area.
Currently, we are waiting on the completion of our Food Trailer. While we hope to be able to make it to a brick-and-mortar someday, our first goal is to bring you the very best Nashville Hot Chicken Sandwich around town. As we grow, so will our menu items.
We love to hear from all our customers, so please contact us with your comments and ideas.
Follow us: